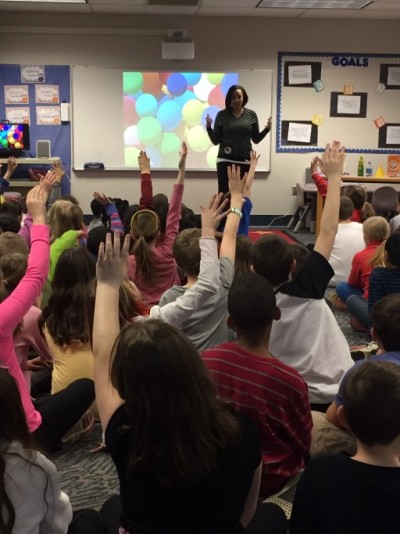 Booking Presentations
If you would like to book an author visit to your school, church, or organization please fill out your information on the "Contact" page. Fees, contracts, presentation requirements, order forms and scheduling will be discussed through email or phone conversations.
What should I expect?
Blake's presentations are very interactive and cover a lot of material. Throughout the presentation students will be asked questions, complete experiments and have an opportunity to ask Blake questions. Presentations can be modified but typically last between 45 mins to 1 hour.
This is the scope of her standard presentations:
What is an Engineer? What is a Chemical? What is a Chemical Engineer?
What does Blake do as a Chemical Engineer?
Why did she want to become an author?
Read one of her books
Ask students' questions during the reading to ensure they understand the key concepts
Complete hands on experiments with students (related to concepts from the book)
Q/A where students can ask about being an engineer, author, etc.
Another popular standard presentation has Blake focus on how she became an author. She discusses her journey to becoming an author and emphasizes the importance of practicing writing skills and continuing to edit her work. This presentation also includes several activities for the students to ensure they remain engaged.
References from schools Blake has visited are available upon request.
Target audience
Blake typically presents to students in 3rd-4th grade but has multiple presentations she can share with 1st-5th grade students.
The size of the group may vary. Blake has presented to as small as a single classroom and as large as 300 students.